Feb 21, 2017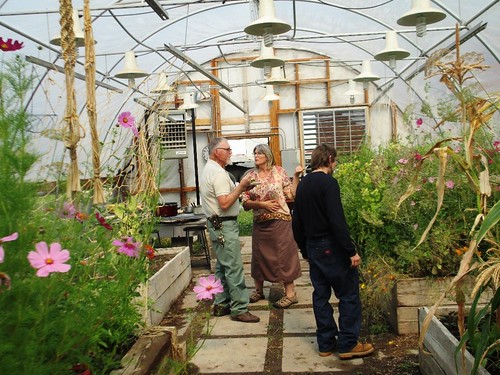 It's spring! And while gardeners typically scrutinize seed catalogs for what crops to plan, Boxelder Job Corps Civilian Conservation Center students are working to save America's diverse, but endangered, garden and food crop heritage for future generations by collecting, saving and sharing heirloom seeds.
The center, connected to the Black Hills National Forest, is one of 27 Job Corp Centers operated by the U.S. Forest Service.
The Boxelder Job Corps' Big Greenhouse and Garden project began in 2011. In 2015, the Center began working with the non-profit Seed Savers Exchange, obtaining 36 heirloom seed packets to plant in its Peoples' Garden. In return the Center promised to share the seeds and plants harvested in their garden and to avoid using genetically engineered seeds or plants.
There are thousands of heirloom garden varieties across North America. Most having made their way here with our forebears as they emigrated from Europe, Asia, Africa, and the Middle East.
By using and sharing heirloom seeds, Boxelder students help ensure the survival of a genetically diverse food supply while growing crops, encouraging healthy eating, and enjoying the outdoors. Boxelder students are also in their second year of apiculture—maintaining a bee hive that pollinates their garden—with students enjoying the added benefit of tasting honey fresh from the honeycomb.
Maintaining the garden and greenhouse is a significant time commitment for Boxelder students. The garden season begins each February and March when students prepare for and begin the rotation of cold crops. The season only ends in November when, after harvesting and storing the garden produce, students cleanup and prepare the soil for the next gardening season.
The heirloom seeds in the Big Green Garden and Greenhouse have become an integral learning tool for students as they study seed cells, genetics, cell division, reproduction, and ecology. Since seeds grow only as well as the soil they are planted in, students maintain a compost pile to enhance the garden and greenhouse soil; providing great hands-on lessons that increase their scientific knowledge of standard units, particle size, surface areas and the life cycle of microbes.
As each year passes, most students become more ambitious with their garden plans. Last year, after expanding the garden to include chickens, they decided to incorporate art classes and vocational trades to create garden art that further nurtures student creativity. What sprouted as a simple Peoples' Garden has grown into a hugely successful living classroom teaching Job Corps youth to honor nature's gifts and enjoy the beauty of the outdoors.
Write a Response
Comments
Apr 21, 2016
I visited this Job Corp last September and the greenhouse. Boxelder and all of the staff do a wonderful job working together with all of the students to promote a better understanding of the world and their place in it. Great JOb BoxElder!