CHIEF OF STAFF FOR CIVIL RIGHTS THEODORE GUTMAN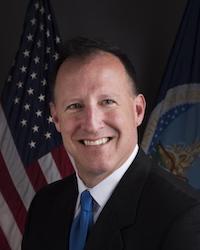 Theodore (Ted) H. Gutman is a civil rights advocate and professional with more than 24 years' experience in the public and private sectors. As the National Civil Rights Director for USDA's Forest Service, Ted led a visionary program inspiring everyone to belong, contribute, succeed and deliver outstanding customer service. Since 2019, Ted has chaired the USDA, Office of the Assistant Secretary for Civil Rights EEO complaint committee, incorporating a OneUSDA approach to identifying and addressing opportunities for improvement in complaint processing USDA-wide.
Ted's leadership positions during his twenty-one year career with USDA include Director of the Complaints Adjudication Division, Office of the Assistant Secretary of Civil Rights, Acting Director and Deputy Director for Human Resources for Marketing and Regulatory Programs Business Services (MRPBS).
Ted came to the USDA from private practice serving as the In-house Counsel for Evan Kemp Associates Health and Mobility Systems, a small disability and health equipment corporation in Maryland. Ted has a long history of serving the American people both in the public and private sectors including working with the President's Committee on Employment for Persons with Disabilities and supporting the needs of the community with Catholic Charities Legal Network, his studies and pro bono work with the District of Columbia School of Law where he earned his law degree.