USDA wants to make it easier for you to make and keep your website focused on providing the best experiences to your customers: the American agricultural producers and consumers who rely on your sites.
Our Digital Strategy site does this by:
Clearly outlining the multiple mandates your website must follow
Helping you find resources and expert advice to meet those mandates
Getting Started
Each section of the Guidelines offers an overview of the challenges your website needs to address. We'll give you high-level strategies to follow, goals to shoot for, and resources and tools to help you.
We want to help improve your website's customer experiences. Along the way, we'll help you increase your Search Engine Optimization; remove or archive unneeded content; improve the quality of your website analytics; comply with the mandates and laws governing your websites; and achieve your business needs.
Research
Analytics
Content
Accessibility
Design and Brand
Development
Social Media
Our Sources
This site draws inspiration from other great federal digital playbooks, including those from Farmers.gov, the US Digital Service, VA, GSA 508 Accessibility, and more.
We're including guidance and mandates from sources including the 21st Century IDEA Act, Section 508 accessibility standards, the Plain Writing Act, and USDA's own brand guidelines and web standards (and by extension, the US Web Design System).
We also draw from many concepts and techniques (some of which you may already be using), including Human-Centered Design (HCD), Agile and iterative development, rapid prototyping, and more.
All of these techniques are designed to help you better understand your customer and content; create and deploy solutions to better meet their needs; and evaluate, iterate, and improve based on real-world performance.
Previous: Digital Strategy Homepage   Next: Research
This page was last updated July 31, 2019.
---
Not sure where to start?
Complete the Web Modernization Maturity Assessment. Use this tool to evaluate how well your site complies with the IDEA Act and target areas for improvement.
Score Your Website
Creating a brand new website?
Check out this high-level checklist of tasks for setting up a USDA website or redesigning an existing one.
Review the Checklist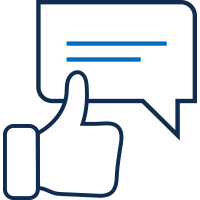 Tell Us What You Think
The USDA Digital Strategy is being produced iteratively and relies on feedback from you to tell us what content you need to see, as well as what is and isn't working. To send feedback, email us at feedback@usda.gov.