Methods and best practices for getting to know your customers
Customers use many different channels to reach USDA information and services. As USDA employees, we must understand our customers: What they need, how they use these channels, and how we should talk to them. By doing user research, we can uncover our customers' pain points, goals, and behaviors. Using this knowledge, we can create better experiences for them.
Goals
Gain qualitative insights on your customers so you have a broad and deep understanding of what they're trying to do on your website
Sync your website's information architecture—how your content is organized for use—to match your customers' needs and behaviors
Understand how to evaluate your content and perform a content audit
Understand USDA Guidance and Learn More!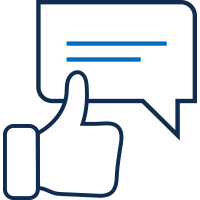 Tell Us What You Think
The USDA Digital Strategy is being produced iteratively and relies on feedback from you to tell us what content you need to see, as well as what is and isn't working. To send feedback, email us at feedback@usda.gov.