Here are some USDA subject matter experts and contacts who can help you with the topics shown.
Governance
Accessibility & Section 508 Compliance
Angela Williams
USDA/Branch Section 508 Officer
angela.williams@usda.gov  

Contact if you don't know your agency coordinator for website and document accessibility issues.
Research Permissions and the Paperwork Reduction Act (PRA)
Ruth Brown
Departmental Information Clearance Officer
ruth.brown@usda.gov 

Contact if you don't know or don't have an agency PRA coordinator for public-facing surveys and other data gathering/information collection (IC) activities.
USDA Web Teams by Mission Area
Digital.gov Communities of Practice
GSA hosts areas for members across federal agencies to share resources and knowledge on common problems and challenges. There are more than 10,000 people participating across government in 22 areas.
Accessibility/508
section.508@gsa.gov
Agile and Lean
listserv@listserv.gsa.gov
User Experience
ux-cop-request@listserv.gsa.gov
Previous: Tools   Next: Web Modernization Maturity Assessment
This page was last updated May 25, 2023.
---
Not sure where to start?
Complete the Web Modernization Maturity Assessment. Use this tool to evaluate how well your site complies with the IDEA Act and target areas for improvement.
Score Your Website
Creating a brand new website?
Check out this high-level checklist of tasks for setting up a USDA website or redesigning an existing one.
Review the Checklist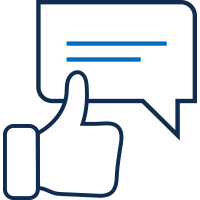 Tell Us What You Think
The USDA Digital Strategy is being produced iteratively and relies on feedback from you to tell us what content you need to see, as well as what is and isn't working. To send feedback, email us at feedback@usda.gov.