Make your content work for you
Your website exists to deliver good content to your visitors. In order to accurately represent the voice of your organization digitally, you need to understand the content you have, what information your customers are accessing, and how it speaks to them.
Goals
Translate your website customers' needs and behaviors into the guideline for your site's information architecture—how your content is organized for use
Understand how to evaluate your content and perform a content audit
Learn how to assess your website content for Search Engine Optimization (SEO)
Know how to turn your analytics and customer insights into concrete steps for improving your SEO
Understand USDA Guidance and Learn More!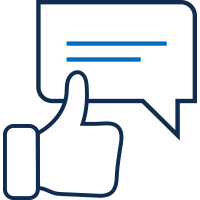 Tell Us What You Think
The USDA Digital Strategy is being produced iteratively and relies on feedback from you to tell us what content you need to see, as well as what is and isn't working. To send feedback, email us at feedback@usda.gov.