The effects of climate change on agriculture, forests, and rural communities are complex and far-reaching.  Already, producers and land managers across the country are experiencing these impacts in the form of shifting weather patterns and increasingly frequent and severe floods, droughts, and wildfire. These changes will additionally impact the ability of USDA to fulfill its mission.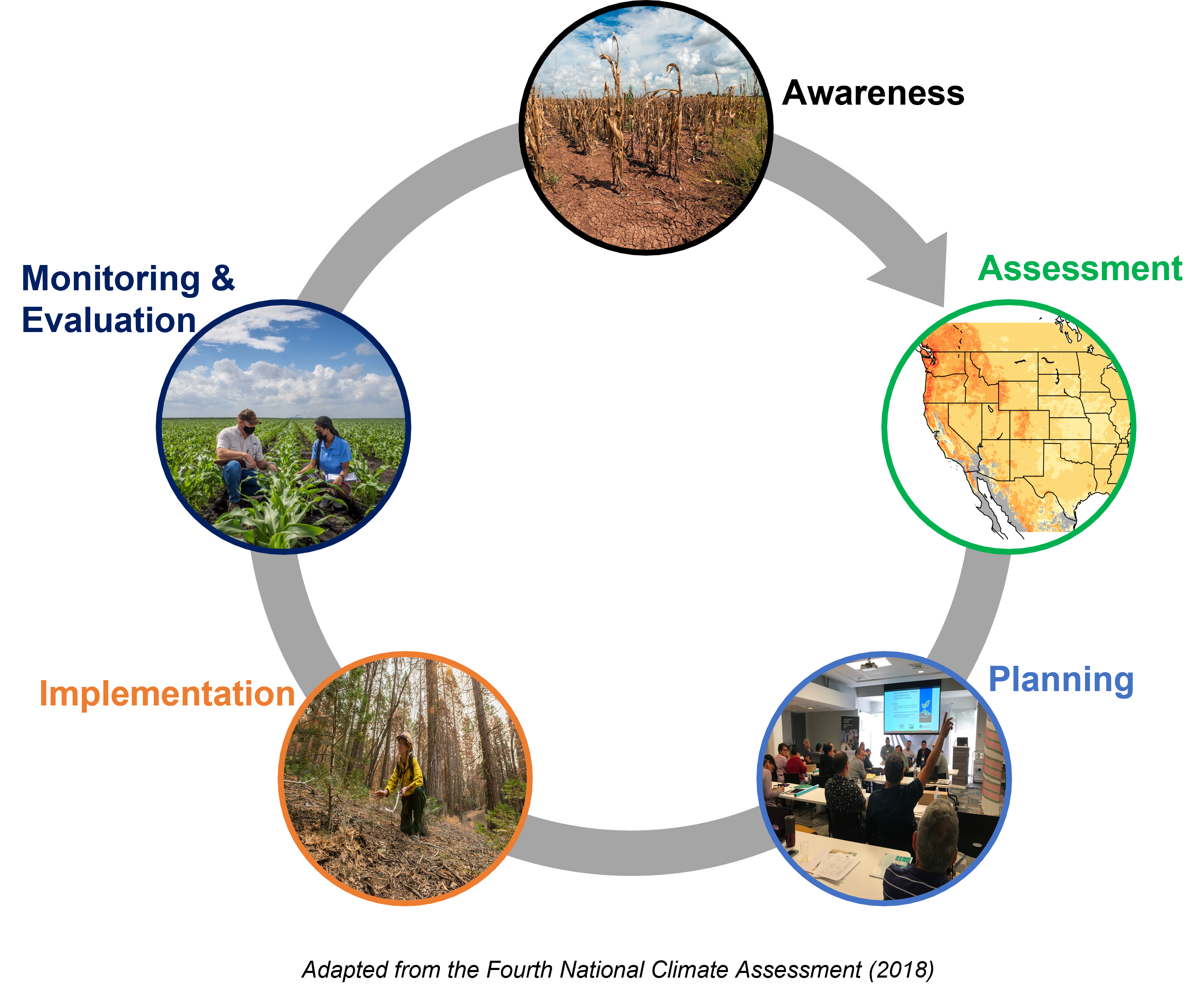 To address the long-term preparedness of USDA and to meet stakeholder needs in a changing climate, the Office of Energy and Environmental Policy (OEEP) works across USDA to ensure that the effects of climate change on working lands and rural communities are understood, and that climate adaptation is integrated into USDA programs, policies, and operations and based on the most up-to-date science.
CLIMATE ADAPTATION is the process of adjusting to avoid the expected or actual consequences of climate change. Climate adaptation at USDA is an iterative process of assessment, planning, implementation, and monitoring and evaluation (see figure).
Adaptation actions aim to reduce the vulnerability of natural and human systems to climate change and can include actions to reduce exposure and sensitivity to climate effects and increase adaptive capacity. Examples in agriculture and forestry can include:
Changes in farming and land management practices to build long-term resilience,
Strengthening disaster preparedness and recovery,
Increased access to useful and usable tools and technology, and
Outreach and education to build adaptive capacity.
USDA ACTION PLAN FOR CLIMATE ADAPTATION AND RESILIENCE
USDA's Climate Adaptation Plan, released in October 2021, describes how USDA will integrate climate adaptation into its mission, programs, and operations. An update to its 2014 Adaptation Plan, this Plan identifies key vulnerabilities to the effects of climate change in USDA's mission and establishes a framework for addressing these impacts across the Department.
USDA's Policy Statement on Climate Change Adaptation (DR 1070-001) affirms the necessity of integrating climate change adaptation into USDA's mission, policies, programs, and operations, including through the periodic revision of a USDA Climate Change Adaptation Plan and preparation and implementation of adaptation plans by USDA Mission Areas, agencies, and staff offices.
CLIMATE ADAPTATION ACROSS USDA
Farm Production and Conservation (FPAC)
Research, Education, and Economics (REE)
Natural Resources and Environment (NRE)
ADAPTATION IN ACTION WITH USDA's CLIMATE HUBS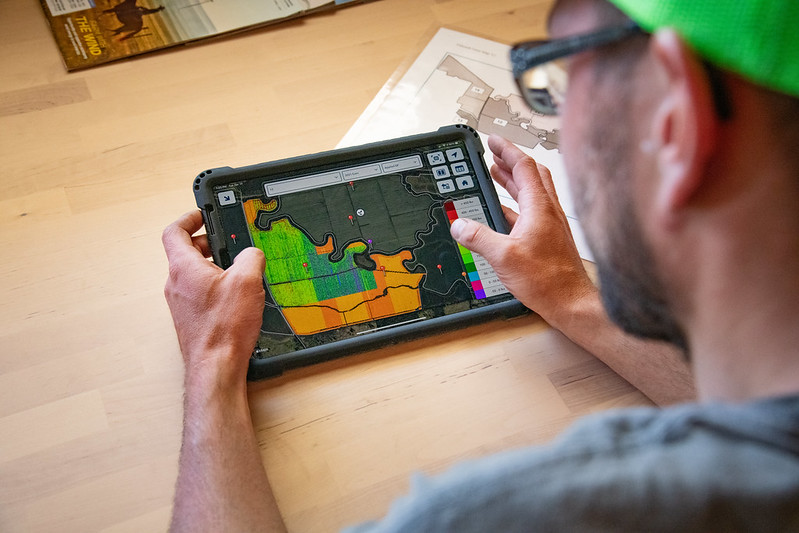 USDA's Climate Hubs link USDA's research and program agencies in their regional delivery of timely and authoritative tools and information to agricultural producers and professionals. The Climate Hubs are an integral part of USDA's Climate Adaptation Plan due to their cross-Departmental, collaborative model. The Hubs have carried out extensive climate vulnerability assessments and develop and maintain a collection of tools and resources to put 'Adaptation in Action.'