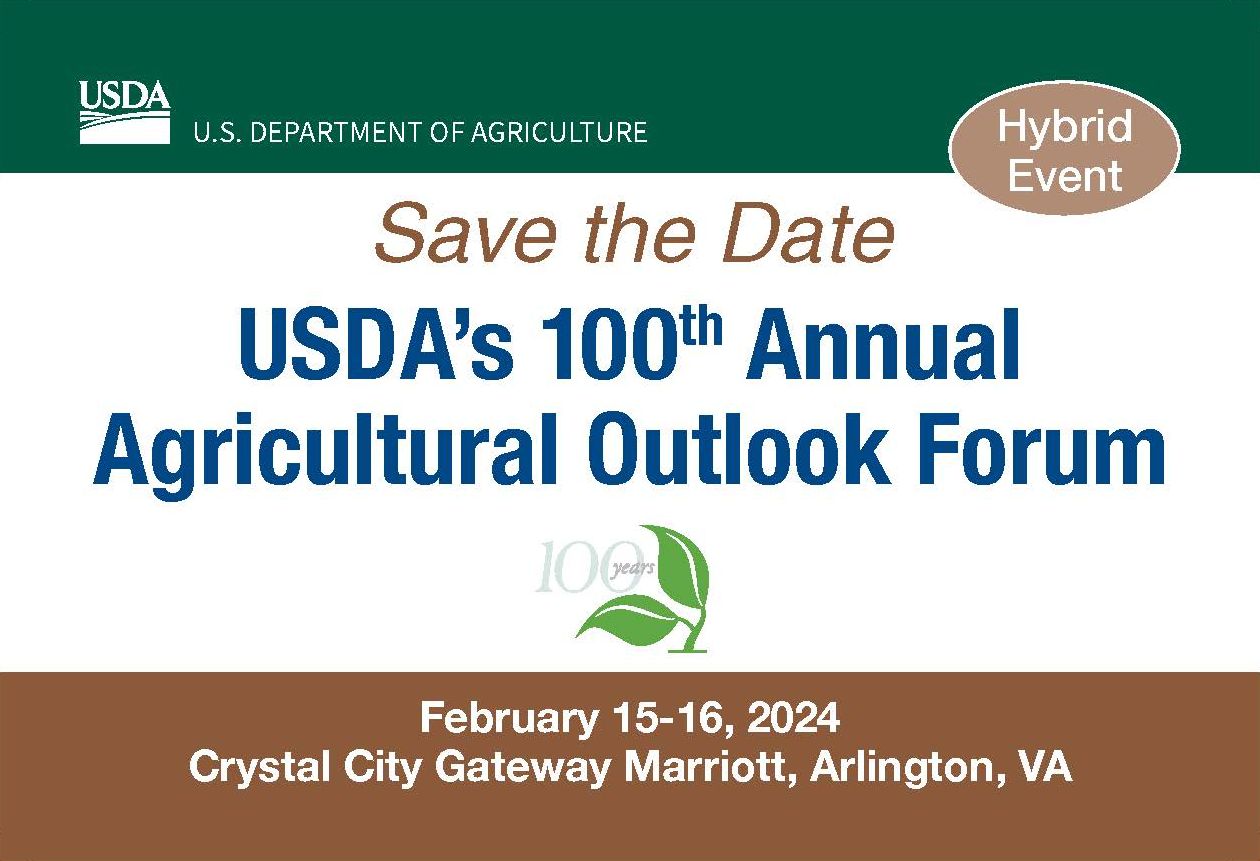 USDA's Agricultural Outlook Forum is a unique opportunity to learn about the latest trends and developments in agriculture from leading experts and industry professionals, while also networking with key players in the industry.
With over 30 sessions and 120 speakers, the forum offers a rich and diverse program covering a range of timely topics such as commodity markets, trade, technology, climate change and more.
Whether you're a farmer, policymaker, industry leader, market analyst, or simply interested in the future of agriculture, the AOF is the perfect place to connect, learn, and engage.
So mark your calendars, spread the word, and get ready to join us for an exceptional two days of learning, networking, and inspiration at the USDA's 100th Annual Agricultural Outlook Forum!